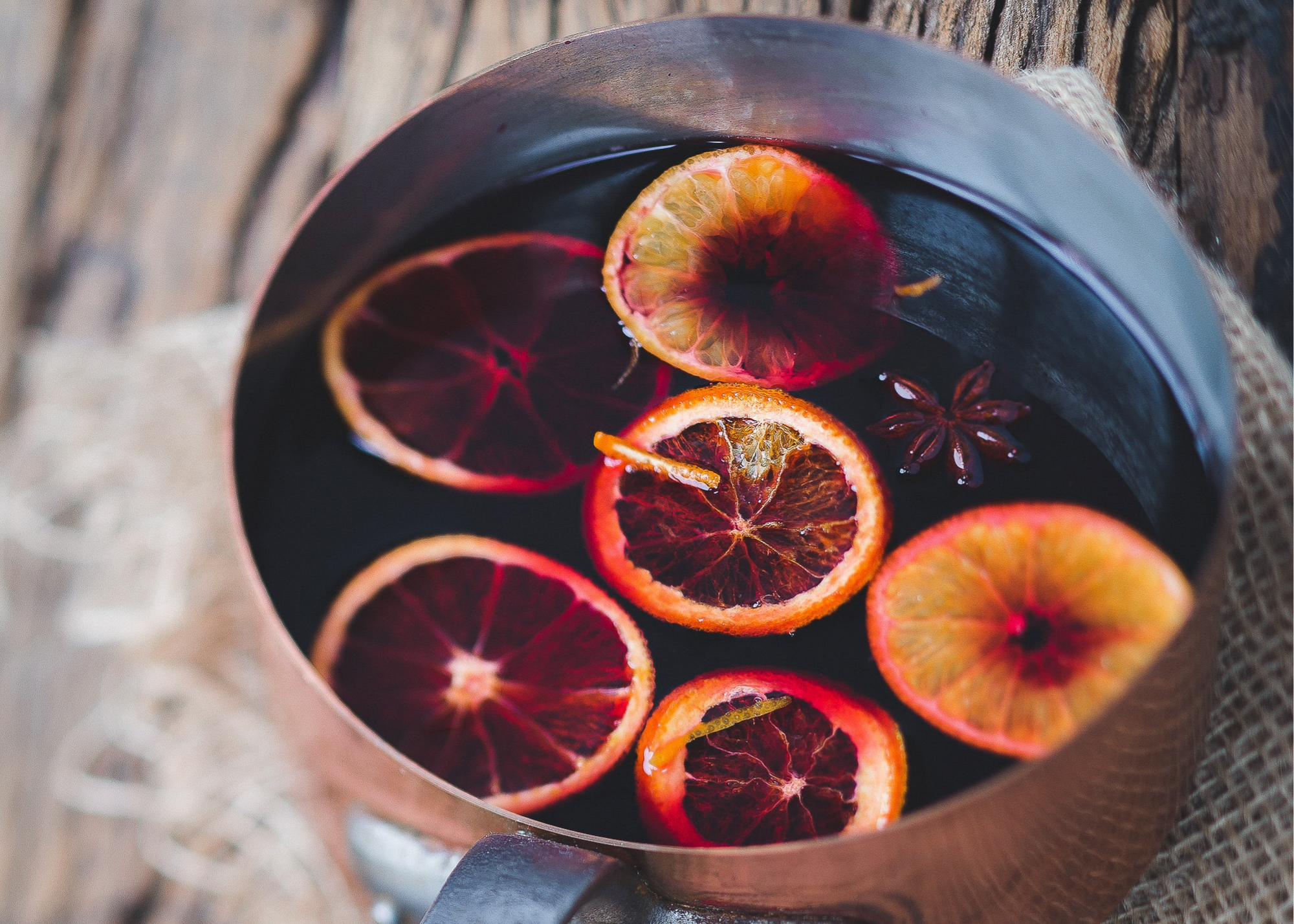 Your Perfect Winter Sipper: Mulled Wine
Make your cold winter evenings a drop better with Leftfield mulled wine
The cold weather is almost behind us but it's still been pretty bleak lately. We thought what better way to make the most of it than to pour yourself a glass of something soul warming. So, turn on some music, light the fire or bring out some candles - let's cozy up with some homemade mulled wine!
Throwing spices and wine in a pot is no new creation, but we love how one gets to unleash their creative creature with every brew, giving each batch of mulled wine its own sense of character. There's just something about this opportunity for creativity that makes us feel all warm and fuzzy inside…
Our key piece of advice for this recipe is don't mull it over too much. Taste it as you go along and adjust to your own personal liking. This recipe was made for curious creatures so unleash your imagination, ignore the measuring spoons and see what pot of magic you wind up with in the end.
Let's get started...
The Wine
First things first - as the backbone of this recipe, you'll need to make sure you have the right wine base to spice things up with. Our
Leftfield Hatchling
and
Leftfield Pinot Noir
both make an excellent base for a heartwarming mulled wine. 
If you're a fruit-forward flamingo, our Pinot Noir is a little lighter in style with a juicy mix of strawberry and cherry flavours. If really cold and you're a little more adventurous, The Hatchling is a richer red and provides the perfect base with its silky smoothness and flavours of dark sweet plums, vanilla and spice.
Get started by throwing your chosen red into a pot over a gentle flame. Patience is key so resist the urge to crank up the heat here, wine is delicate and deserves to be treated like the queen it is
The Fruit
Fresh oranges are our go to fruit for magnificent mulled wine - both because they balance the sweetness with a juicy tang and are also conveniently in season during the colder months - but any fruit you fancy or have around home will do the trick. Think lemons, mandarins, apples and cranberries. Squeeze some of the juice from your chosen fruit(s) into the wine mixture and then cut up the rest of the fruit to throw in.
The Spice
Next you'll want to add a little character to the mix with some spice, spice baby! There are so many good spices you can add here. We like going for a mix of cinnamon, star anise and cloves but nutmeg and ginger are also great additions. There are so many different mulling spices you could experiment with so let your creative juices flow and make it your own.
The Sugar
The flavour of alcohol can become more harsh when heated, so we'd recommend a quick taste test here! If you feel like the mix needs a little more sweetness, you can balance out the flavours with a spoonful of sugar - white sugar is recommended but brown sugar is also an option. For the wine lover who doesn't like things too sweet, opt for a slightly more subtle sweetener such as maple syrup or honey. All of these sweeteners have something unique to offer your pot, so play around to find your perfect match.
Serving
After cooking your mixture of goodness over a low flame for 5 to 10 minutes, do a final taste test to check if a little more of anything is needed to complete it. Then, it's time for serving.
Best served with friends, go grab your favourite cups and a few of your besties. For the one who likes aesthetics, garnish with some leftover spices and fruit used in your mix. Bottoms up! 
Share your mulled wine creations using #leftfieldwines for a chance to be featured on our 'gram! 📸